Welcome to my stop on the Book Blurb Blitz for

Cheers The Rose Gold Collection

by Vallory Vance. Please make sure to leave a comment or question for Vallory to let her know you stopped by. To enter her tour wide giveaway, fill out the Rafflecopter form below. You can follow all of the tour stops here.
____________________________________
Title: Cheers
Series: The Rose Gold Collection
Author: Vallory Vance
Genre: Contemporary Romance, Sensual Romance, Interracial Romance
Publisher: Self- Published
Format: Ebook
Length: 7500 words
As a successful Sales and Catering Manager for the posh Hayden Court Hotel located in New Orleans' famed French Quarter, Darcey St. Claire is absolutely thrilled to be working on New Year's Eve. The commission and bonus, she'll receive from the two day Guidry Construction event will not only fund her spring trip to New York City, but buy a cute pair of shoes for the plane ride!
Her enthusiasm quickly turns to barely disguised irritation when Vincent Guidry arrives hours early for his scheduled check-in demanding access to his suite. After he slashes the budget for the event, not even the crystal blue eyes of the former quarterback can quell the anger surging in her chest. That is until he walks into the Chat Noir where she is trying to regroup after her irksome day.
In the private enclave known as the Cristal Room, Vincent willingly lights up Darcey's New Year's Eve and just may have lost his heart in the process.
A sexy, short story introducing the characters of the upcoming Rose Gold Collection.
_______________________________
Author Bio and Links:

Vallory Vance is a color inside the lines, Human Resources professional living in the Dallas / Fort Worth metroplex by day. After her family consisting of a husband of almost twenty years, three kids and two dogs have filled her evenings with laughter, she sits down to her laptop to write tales of the first moments of falling in love when nothing else seems to matter.

As a fortieth birthday present to herself, she decided to share her stories of romances that range from sweet to spicy with use of an occasional prop.
Links:
Website: http://valloryv.wordpress.com/
Twitter:
@ValloryVance
_________________________________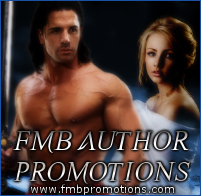 Amazon Gift Card of $15.00, $10.00, or $5.00 PLUS each will include an eBook of Cheers. Ends 03/18/2013