It didn't really come in the mailbox but I did get it for my Kindle and wish to pass on the love for all things Jaci Burton.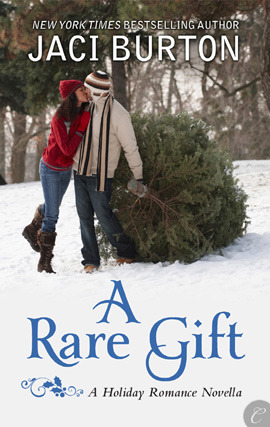 A Rare Gift by Jaci Burton
With a disastrous marriage behind him, Wyatt Kent has no interest in getting involved with any woman, let alone his ex-wife's younger sister. But when Calliope Andrews hires him to build an addition onto her day care center, Wyatt can't help but notice she's a desirable woman, as warm and funny as his ex was cold and aloof.
Calliope fell hard for Wyatt the first time he walked through the door of her family's home, and can't believe her sister let him get away. He's still the star of all her fantasies, and she's determined to prove to him she's nothing like his manipulative ex. Wyatt may be all business, but Calliope sees the way he looks at her when he's supposed to be working...
It's not long before Wyatt and Calliope are keeping each other warm on cold December nights. But it's going to take a Christmas miracle for Wyatt to put his trust in love a second time.
I'll be giving away one eBook copy of "A Rare Gift" to a commenter below.
Rules for Contest:
1. You must be a blog follower
2. You must leave a way to contact you (either your email address or an open profile).

3. Contest open until Midnight on Wednesday, December 7th. Winner to be chosen using Random.org and will be announced on Thursday, December 8th.
Good Luck Everyone!