It's not too late to enter Crista McHugh's Kindle for the Holidays Contest.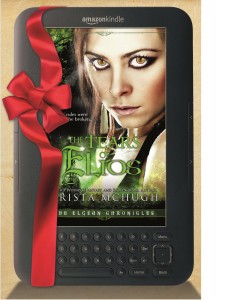 Kindle for the Holidays from Crista's Blog:
Would you like to win a Kindle for the Holidays?
I'm giving away a new Kindle Touch 3G this Holiday season to one lucky person.
Check out my blog each Monday morning from October 31-December 5, 2011, for a question about one of my titles. The answer can either be found in the blurb or the excerpt. Email me the answer using the contact form on this webpage (because you don't want to be sharing the answer with everyone on the blog). Each correct answer is an entry into the grand prize drawing. Every Sunday evening, a winner will be chosen from the week's responses to receive a gift card.
Here's the link to the contest here
Good Luck!