Welcome to my stop on Serenity Wood's Making Sense Blog Tour. Please be sure to leave a comment or question below to let Serenity know you stopped by and to enter this blogs giveaway of 1 ebook from her backlist. You can fill out the Rafflecopter form below to enter her tour wide giveaway.
Guest Post by Serenity Woods
Thanks for having me on your blog today Maria!
Do musicians make good romance heroes? I remember reading in the guidelines of a well-known romance publisher that sportsmen and musicians are two occupations that readers aren't keen on for romance heroes, because they're seen as being unstable and unpredictable. Okay, this was a few years ago, and I think there have been plenty of romance novels since then that have proved this to be false. Romance readers love a passionate, hot-blooded hero, and who better to suit this role than a man with music in his soul?
Nate Taylor, the hero of my new book from Samhain called Making Sense, plays guitar in a band in his spare time, and certainly the heroine Freya can't take her eyes off the sexy, moody Nate when she first sees him performing at a local bar. This isn't Nate's main job, though. As with all the heroes in my Sensual Healing series, Nate is a man with an extraordinary talent—he's a healer, although a terrible trauma in his past means he's trying his hardest to forget about his gift. The love of a good woman is what Nate needs to get him back on track, and Freya's more than happy to fulfill that role.
You asked me about how I balance working at a school and writing, as these two careers often seem to go hand in hand. Possibly that's because of the school hours – although I start at 8am, I'm usually at home by 4pm and I try to squeeze in a couple hours of writing a day. I wonder also whether it's because the school's a wonderful place to people watch. Teachers are great characters who are full of life and opinions and ideas, and teenagers are full of emotion and hormones and passion, so it's a pretty explosive mix!
The other question you asked me was about women and romance in the 21st Century - have we really come as far as we think? Okay, sometimes I wonder! I was told recently that the alpha male is making a comeback and certainly women seem to love the aggressive, passionate hero who bosses the heroine around. But does that mean we've forsaken our women's rights? No, of course not. I believe alpha males are like high heels – great for the bedroom but a nuisance in everyday life. We like our men to be challenging and demanding behind closed doors, but most women I know would be horrified if their partner stopped them from doing what they wanted to do in real life. My heroes certainly reflect this—they can be demanding and forceful in the bedroom, but they're always respectful and caring, and they'd do anything for the woman they love.
Sound good? Here's a snippet of Making Sense if you need any further convincing:
"I'd throw my underwear at him," said Freya, eyeing the singer on the stage, "but I'm not wearing any."
Mia stared at her for a moment, startled, then collapsed into laughter at Freya's mischievous smile. "Freya! Honestly?"
"Nope." Freya rested her chin on her hand, watching the man croon into the microphone. "The only pair left in the drawer were the ones that come up to my armpits, and it's too hot for those."
"I'm shocked. I never knew you were such a hussy."
Freya shrugged and sipped her wine. "I'm not going commando out of sexual deviance. I'm doing it because every other pair I own is in the laundry basket."
"Since when do you not have any panties in your drawer? Normally they're all washed, starched and ironed the same day you take them off."
"I'm taking a leaf out of your book. The Slut's Guide to Housekeeping."
Mia snorted. Freya laughed and sipped her wine again. She was on her third glass and knew she should slow down, but the bar was roasting hot, and the wine was icy cool. Besides, she hadn't felt this relaxed for weeks.
Mia's comment irked her, though. Why had her friend been so shocked to think she might leave the house without underwear? Was she really so staid and boring?
"Seriously though," said Mia, unwilling to let it go, clearly stunned by Freya's apparent laundry transgression, "what's going on?"
"Just been too busy. Between night shifts and studying, I haven't had much time to think about the state of my underwear drawer."
"Oh…I forgot—you've got an exam next week, haven't you?" Mia stretched out her legs in front of her. "You're excused, then. Besides, I can't talk, you're right. I haven't done my laundry this week, and I'm on vacation." Mia was a teacher, currently living it up during the summer break. "Still," she continued, "if you're thinking about bumping uglies with our young Mr. Taylor up there, you might want to consider getting your underwear drawer sorted. You don't want him to get his hand up your kilt only to find you're sporting Magic Knickers."
"True." Freya studied the singer and lead guitarist currently breathing his way through a very sexy rendition of an old blues song and wished she were the sort of person who had the self-confidence to get down and dirty with someone like Nate Taylor. The deep tones of his low voice cut through the hum of the crowd, doing strange things to her nether regions. Or maybe it was just the three glasses of Sauvignon and the sultry ambience that were making her feel sexy.
She hardly ever went out on a Friday night, and the atmosphere of the downtown Wellington bar was both overwhelming and exciting. Her ears rang from the loud conversation and the throbbing music, and her nostrils stung from the smell of spilled beer and the acrid bite of the smoke brought in by those who'd snatched a quick cigarette outside. The hot and humid January air made sweat run down her back, even though she wore only a vest and a pair of light cotton cut-offs.
But the weather wasn't the only hot thing around. Freya had to admit, Nate Taylor was possibly the sexiest man she'd ever laid eyes on.
~~~~~~~~~~~~~~~~~~~~
Making Sense
Publisher: Samhain Publishing, Ltd.
Release Date: December 4, 2012
ISBN-13: 9781619211223
ASIN: B008TR5CUO
Buy Links:
Amazon
B&N:
Samhain
Blurb:
One night can loosen the grip of the past. Only love can break it completely.
Sensual Healing, Book 2
Freya Fletcher longs to travel and use her nursing skills abroad. But while her father keeps gambling away her meager savings, she's anchored to her hospital job and family responsibilities.
When friends ask her to a bar one evening to support a local band, Freya goes along reluctantly. But she's glad she took the night off when gorgeous Nate Taylor turns out to be the lead guitarist and singer. Too bad there's no room in her complicated life for anything resembling love.
Following a car accident at age fourteen, Nate awoke with an ability to heal. Now, hounded by the family that used him, haunted by the memory of a boy he couldn't save, he is a man on the run. Although the promise of peace glows brightly in Freya's beautiful eyes, his past, weighing heavily on his soul, won't let him reach for it.
Luckily, the delectable Freya doesn't want a relationship either. They come together for one night, just casual, no strings. But one night quickly turns into several. Before long they've fallen in love, but until they can find a way to break free of their pasts, a happy future will remain only a distant dream.
Warning: An unashamedly romantic and sexy story guaranteed to make you laugh and cry. Please do not read unless you like brooding heroes, fun and feisty heroines, and a touch of the Twilight Zone.
~~~~~~~~~~~~~~~~~~~~
Author Bio:
Serenity Woods lives in the sub-tropical Northland of New Zealand with her wonderful husband and gorgeous teenage son. She writes fun, flirty, and sexy romances in a variety of romantic sub-genres. She's won several writing competitions and is a member of the Romance Writers of New Zealand. She would much rather immerse herself in reading or writing romance than do the dusting and ironing, which is why it's not a great idea to pop round if you have any allergies.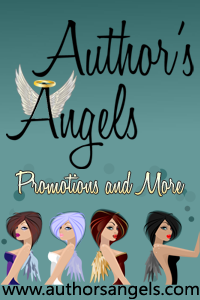 Making Sense Tour Schedule:
12/3 -
The Muse Unleashed
and
Guilty Pleasures
12/4 -
Queen of the Night Reviews
and
Lori's Book Blog
12/5 -
The Black Raven Erotic Cafe
and
Melissa Kendall
12/6 -
Ravishing Romances
and
Sultry Storyteller
12/7 -
Seductive Musings
and
Musings From An Addicted Reader
12/10 -
Harlie's Book Blog
12/11 -
Under The Covers
a Rafflecopter giveaway