This has been a very strange week for me - so I've decided to throw a contest over the weekend. There will be two prizes and two winners...and the winner gets to choose the prize.......so first up.....
Prize Number 1- Ebook copy of
Faceoff by Kelly Jamieson
Kyla has tried so hard to be one of the boys. She was always like a little sister to Tag. One summer, things changed from sibling teasing to blazing sexual tension. When they're reunited for a two-family reunion, the desire and lust are still there, simmering below the surface.
Tag is a pro hockey player who is cynical about women. He knows they're only interested in him because of who he is. Kyla is an attorney who's still trying to be "one of the boys" at her law firm. They're both adults and neither of them is looking for a relationship. A hot summer week at the lake. Need. Attraction. There's no reason they shouldn't explore each other.
Prize Number 2- Ebook copy of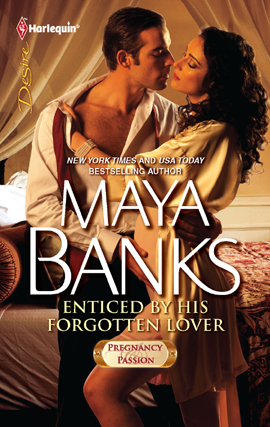 Enticed by His Forgotten Lover by Maya Banks
Answer: a right hook! Because Bryony Morgan pulls no punches. Even when she's very pregnant and facing down the father of her unborn child. She fell for wealthy hotelier Rafael de Luca when he courted her for her beachfront real estate. Then he disappeared. Now, she's in New York for answers—and she won't accept a brush–off.
But selective amnesia after a crash has Rafael puzzled. How could he ever forget a combustible beauty like Bryony? Solution: return to the island where they met, and relive the unforgettable nights in question—until he remembers everything
Rules for Contest:
1. You must leave a post stating which book you would like to read and why. Please make sure to leave your email address so that I can contact the winner.
2. You must be a follower of my Blog.
3. Contest open to all since this is an ebook only contest.
4. Winner will be chosen using Random.org and will be announced sometime after noon on Monday, September 12, 2011
Have a Great Weekend Everyone!
FTC Dislcosure: Prizes to be awarded paid for by site owner.