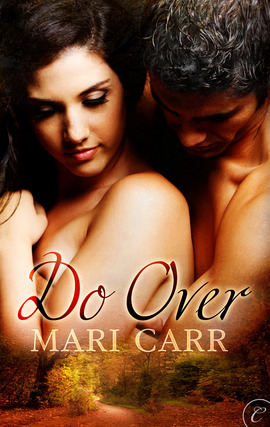 Sometimes once is not enough...
After twenty-five years of marriage, Faith Wainwright wonders what she'll do next. Her kids have moved out and sometimes she feels so distant from her husband, Troy.
Right before their anniversary, Troy gives Faith an unexpected gift: a journey through their hometown to reenact all their "firsts." Their first date. Their first kiss. And especially the first time they made love—only better.
Each stop on their tour becomes an opportunity for Faith and Troy to rediscover how explosive their passion can be. Now Faith knows exactly what she's going to do—Troy, over and over again...

This is the very first book by Ms. Carr for Carina Press. I had the opportunity to preview this book and it is funny, heartwarming and very hot!
Contest Rules
1. Answer contest question
2. Please leave your name and an email address to contact you if you are
a winner
3. Two winners will each win a PDF copy of this Ebook by Ms. Carr
4. Contest open to all (International included)
5. Contest will run through Midnight on Tuesday 5-Oct-10. Winners to be
announced on Wednesday, 6-Oct-10
6. Winners to be chosen using Random.Org
Ms. Carr almost had two books release today. What is the name of the second book that releases on October 5, 2010 (hint- check her website)
Good Luck Everyone!
FTC Disclosure: Prize being awarded has been purchased by site owner